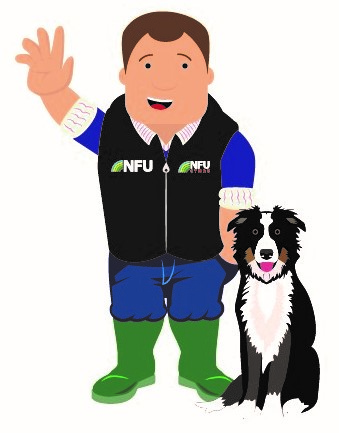 The NFU brand is a powerful asset and is vital to the success of the NFU. Instant recognition of the NFU brand, and its associated values, has helped unite the organisation and its members since 1908.
The Logo
In 2008, the NFU logo underwent a rebrand and now consists of the Spectrum and the NFU logotype. Please ensure you are using the correct branding and dispose of any material/clothing containing the old logo.

NFU Style Book
The NFU produces a lot of literature – online and in print – to members and to external stakeholders and it is important that our words carry weight. A consistent house style supports our organisation's integrity: a consistent style points to a consistent approach. There are not always absolute rights and wrongs in English – the language is constantly evolving – but the NFU Editorial Style Book shows you which of the available options we have gone with. Referring to this style book should prove useful when creating the bespoke templates to ensure we have a consistent voice across everything we produce. Please click on the link below to view the NFU Editorial Style Book.