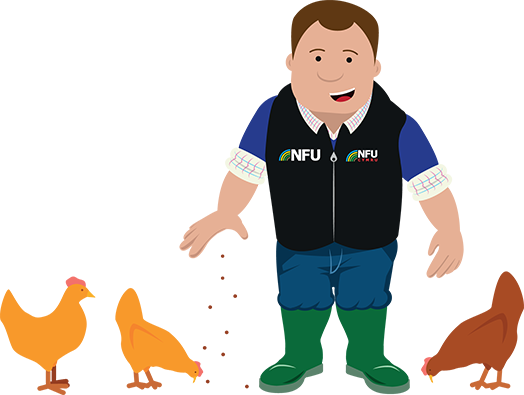 a) When you place an order for any product (in this agreement 'resources') by submitting a completed order form on the website your contract with us will commence when we, National Farmers Union, confirm acceptance of your order by automatic email ('Contract'). We agree, through our agents Paragon Customer Communications, to supply the resources listed on the said order. b) These Terms and Conditions shall govern the Contract to the exclusion of any other Terms and Conditions. c) Variations to these Terms and Conditions may from time to time be published on the website. All variations are binding.
Ordering
In submitting an order you acknowledge that: a) Images may vary from those displayed on the website because of monitor and printer capabilities. b) NFU may make any changes to the specification of the resources to conform to any statutory or European requirements.
Delivery Information
We do not currently despatch orders to locations outside of the UK. We will endeavor to despatch all stock orders within 24 hours and personalised printed and mailing orders within 72 hours; subject to type of print.
Colour Reproduction
In illustrating the products on offer we make every effort to reproduce details and colours as accurately as we can. Slight variations in colour and style may occur due to broadcasting limitations.
Product Description
We attempt to be as accurate as possible. However, NFU does not warrant that descriptions of resources or other content of this website are accurate, complete, reliable, current or error-free. Your sole remedy, should resources be other than described on the website, is to return the resources in an unused state.
Pricing Policy
a) The price of the resources shall be the price as quoted on the website on the date the order was placed, subject to any inadvertent pricing errors (whether technical or otherwise) by NFU. b) The price of the resources includes any applicable Value Added Tax, which you shall be liable to pay to NFU or its appointed agent, Paragon Customer Communications.